Our Famous Cookie Pops
Regular price
$16
Sale price
$16
Unit price
per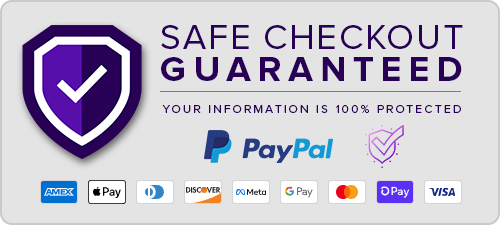 These gluten-free Cookie Pops are made with our incredible cookies and covered with a rich, creamy, decadent candy coating then covered in fun toppings! You won't find a better bakery pop (cake or cookie) anywhere!
Included Cookie Pops:
Chocolate Chirp (Chocolate Chip)
Megalodon Munches & Cream (Cookies & Cream)
Steller Strawberry (Strawberry Cheesecake)
Coo-Coo Cake (Birthday Cake)
Share
View full details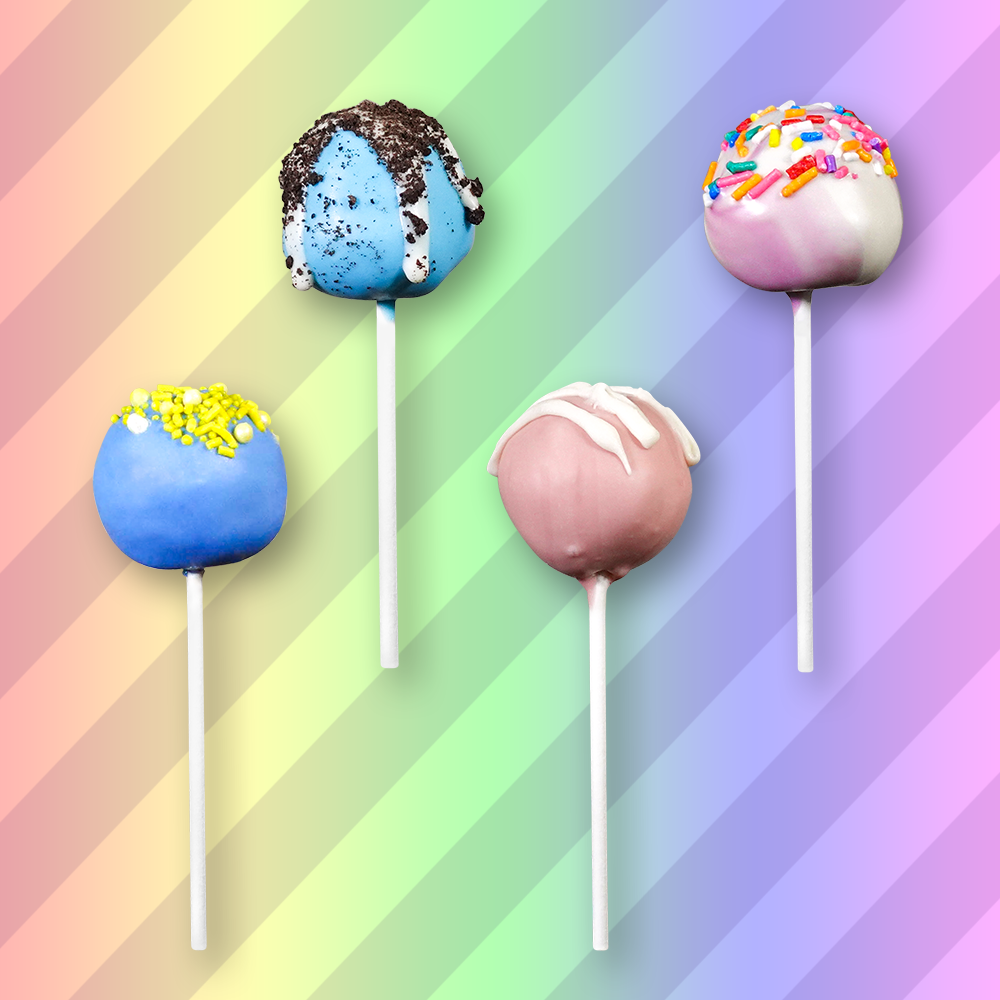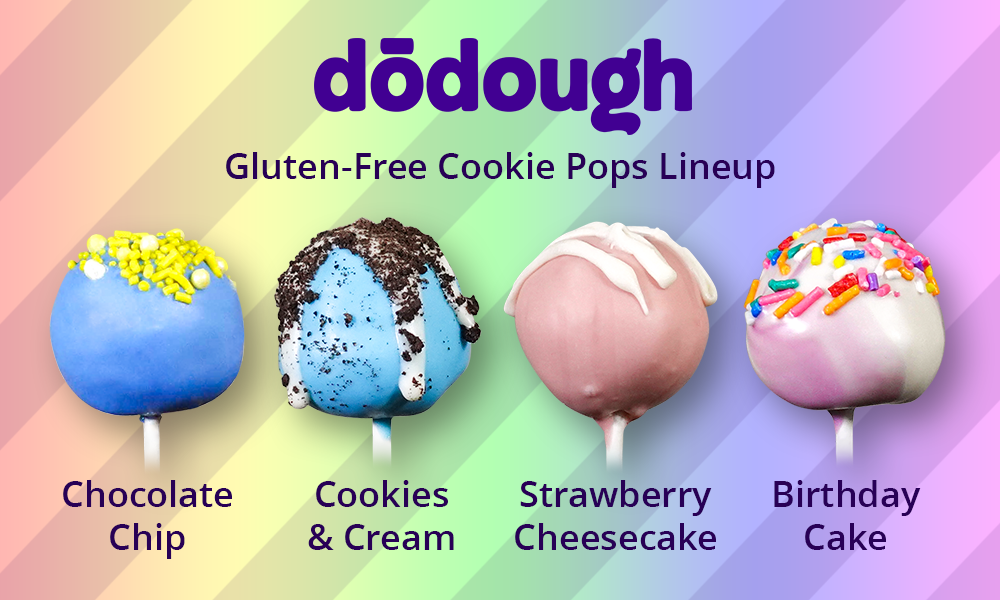 Real Ingredients
We only use the highest quality ingredients in our cookie doughs. From our special fine-ground blend of heat-treated gluten-free flour to our non-GMO butter and mix-ins, dodough is the premium cookie dough you've been craving.
Try it now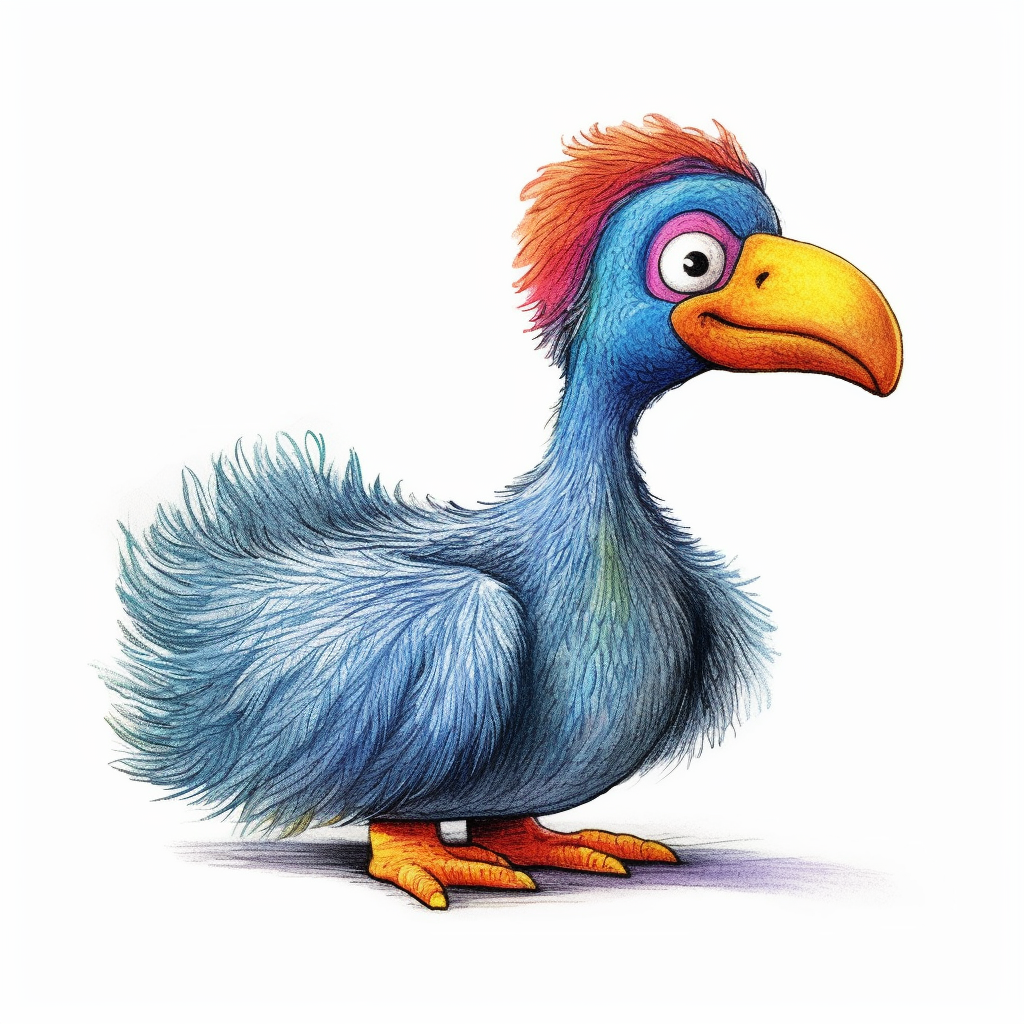 Save our Planet
We donate a portion of our profits to the World Wildlife Foundation to help preserve our natural world. We believe so strongly in this, that we've named all of our cookie dough flavors after extinct species to raise awareness of the need for conservation around us.
Check out what we're doing to save our planet.
Support our Mission
Frequently Asked Questions
What's inside the cookie pops?

Each cookie pop is filled with baked cookie dough and covered in a beautiful candy melt coating.
What allergens should I be concerned about?

All of our cookie doughs are made with completely gluten-free ingredients. They do, however, include milk and soy ingredients. Some flavors include peanuts and all flavors share the same facility. Always check the ingredient list on each pint before consuming to be sure it is safe for you to eat.
How long will it take to get my order?

We ship out every order on either Monday or Tuesday with 3-day or less shipping. All orders are packed in insulated packaging with dry ice to keep it cool during transit.